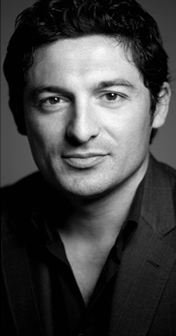 Pierre MATHEY
Partner
Pierre MATHEY holds a Law Degree in Tax, Business Law and Accountancy and a Master Degree in Media and Communication Law from the University of Aix-en-Provence.
Winner of «  Concours Fiscal Francis LEFEBVRE », Pierre started his carreer as tax lawyer in 2002 at GIDE LOYRETTE NOUEL law firm. He specialized in individual international tax planning, company restructuring, sport's infrastuctures financing schemes, and image rights structuring.
Pierre has also a deep knowledge of the sport business economy as he has developped two world leading sport marketing and Hospitality agencies specialised in major world sport events (Official Hospitality and Ticketing agent for Turino 2006 and Beijing 2008 Olympics ; Official Hospitality agent for France 2007 Rugby World Cup ; Official Tour Operator for 2010 South Africa FIFA World Cup).
He co-founded 3A in 2010 with the aim to have sportsmen to benefit from a new and professionnal approach of their sport carreer, their image and their taxation.
 Pierre has intervened in numerous major international transfers operations of football plyers over the past years and advises groups and agencies in their development stategies and partnerships with sportsmen and celebrities.

   contact@cabinet3a.com

Tel : +33(0)6 13 80 20 85

pierre.mathey.france